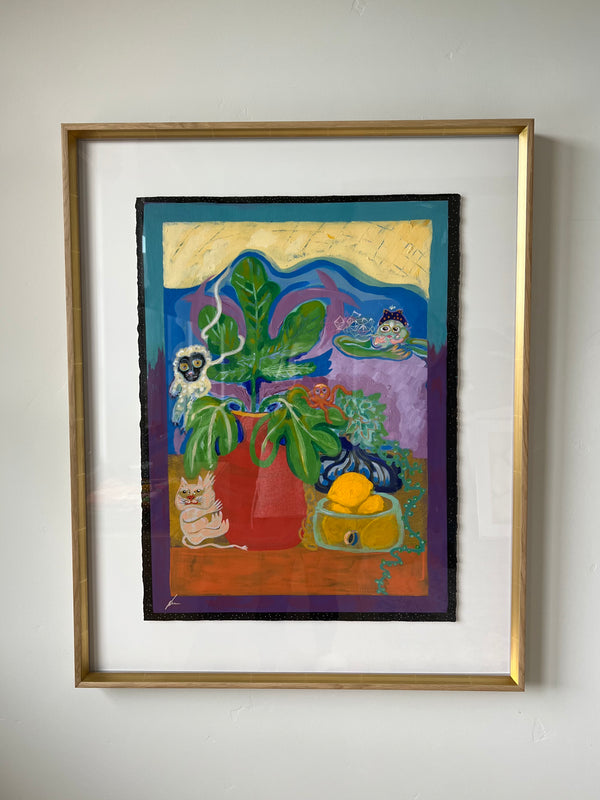 Acrylic & Gouache on Paper

Image: 22" x 30"
Finished Frame: 32" x 39.5" 
Magic Is Alive
These Adventurers are looking for the Gateway hidden in the bowl of lemons. They move between elements and in and out of time, playing and exploring, using the gateways to travel from space to space and timeline to timeline. These friends are alive within our connection to beauty and magic in our homes. They celebrate the tickle of gratitude that can be stirred in us by tending lovingly to our space. They welcome the abundance of good energy available by appreciating simple beauty in the world.