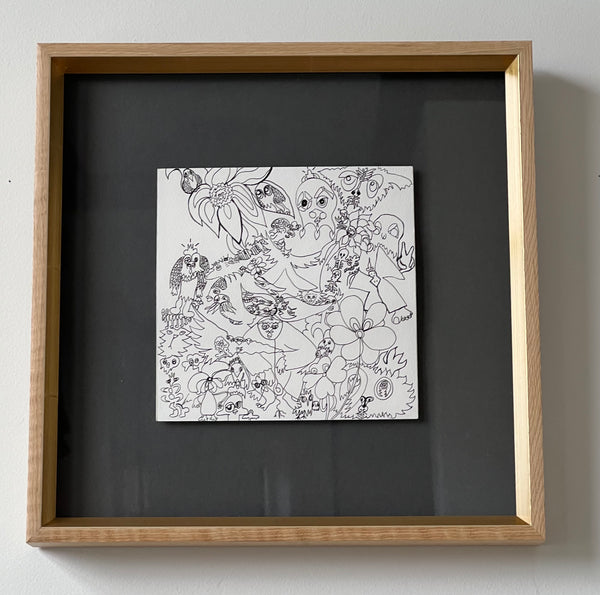 Ink on Paper
$750 or $2,500 for Set of 4
Image Size: 8" x 8"
Finished Frame: 15.5" x 15.5"

Garden Party
Friends and friends and friends and friends, mashing together with no end. 
Dancing, laughing, whirling, beaming, mixing, growing, fixing, gleaming.  
Friends upon friends upon friends upon friends, living in the garden mixing in the trees chewing on the soil and laughing in the leaves. 
This is not a battle, this is not a war, this is a gathering of epic wiggles that's for sure helping the soil grow, feeding the flowers and nesting the fluff before The Blows. 
Leave the leaves the soil and the worms, the birds like it better that way 
and everything is better with them happy.